Join me December 1, as part of Fielding University's Giving Day
December 1 is Fielding's Giving Day. Brought to you by the Office of Development on behalf of Fielding and their students, are several events to share the impact of philanthropy on Fielding's programs. The virtual events are designed for all members of the Fielding community. Everyone is welcome: students, alumni, faculty, staff, and those interested in their programs.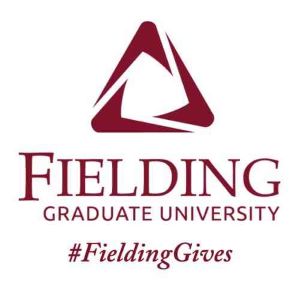 Join me at 1 pm EST for a conversation about Charlie Seashore, his role in OD, and his impact on the Fielding community of scholars-practitioners. Register today or click here for additional details.